CANTERA PARTNERS MISSION
Cantera Partners is dedicated to bringing together the public and private sector to implement programs designed to modernize and strengthen agricultural sectors in emerging countries. 
Michael Jung
President
Michael Jung is the president of Cantera Partners, LLC. Mr. Jung specializes in bringing together public and private sector partners and resources for development and commercial activities. He has an integral role in securing more than $375 million in funding for its partners through U.S. Government Food Aid initiatives. Mr. Jung has successfully developed, negotiated, and executed international commodity transactions in the Former Soviet Union, Central Asia, South and Southeast Asia and Africa. Mr. Jung received a Master of Business Administration from Creighton University in Omaha, Nebraska and a Bachelor's degree from Texas Christian University in Fort Worth, Texas.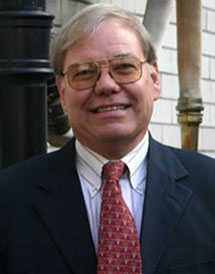 AMbassador christopher goldthwait
Senior Consultant
Christopher E. Goldthwait is an independent consultant and advisor to Cantera Partners and Delphos International. Prior to establishing his consulting business, he completed a 30+ year career in the Foreign Service. From 1999 to 2004, he served as the U.S. Ambassador to Chad. While in Chad, he orchestrated the return of the Peace Corps to the country and arranged a U.S.-funded agricultural development project near Chad's oil production to retain the agriculture industry once oil production started. From 1991 to 1999, Mr. Goldthwait served as General Sales Manager in the Foreign Agricultural Service of the Department of Agriculture, where he was responsible for the USDA's market development, export credit, export subsidy, and food aid programs. From 1982 to 1986, he was the Agricultural Counselor in the U.S. Embassy in Lagos, Nigeria, with regional responsibilities in Cameroon and Ghana. Mr. Goldthwait has extensive experience with a variety of U.S. government programs, the USDA, and the U.S. Congress. He graduated from American University in Washington, D.C., and earned a Master's in Public Administration from the John F. Kennedy School of Government at Harvard University.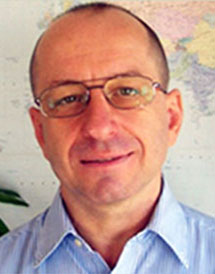 DALE KABAT
Consultant
Mr. Kabat joined Cantera in 2015 as an independent consultant. He has worked for commercial and non-profit companies and cooperatives in four continents. Mr. Kabat has extensive experience with commodity monetization planning, proposal writing, market analysis and research, and ultimately the execution of a successful monetization.  He has collaborated with USDA and USAID on programs including Food for Progress, McGovern Dole, LRP, and Title II. Mr. Kabat previously worked for Catholic Relief Services for 14 years throughout Africa and Asia. He holds and MBA from the University of Minnesota in Minneapolis, MN.  Mr. Kabat is based in Bangkok, Thailand and maintains relationships with commodity buyers and importers throughout Africa and Asia.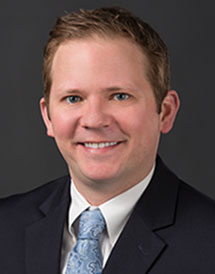 ben kalhorn
Project Manager
Ben Kalhorn serves as project manager for Cantera Partners, LLC, a division of Burlington Capital International.  His primary focus is commodity monetization and market research.  Mr. Kalhorn has been active in executing commodity monetizations in Georgia, Indonesia, Pakistan, the Philippines, Cambodia, and Mozambique.  Mr. Kalhorn is experienced in conducting in-country analysis through meetings with local, regional, and international commodity buyers. He has been active in developing and writing commodity management plans and proposals for the USDA Food for Progress program.   Prior to joining Cantera Partners, Ben worked as a financial analyst for America First Multifamily Investors, an investment division within Burlington Capital.  Mr. Kalhorn has a Bachelors degree in Finance from Saint Louis University in St. Louis and an MBA from Creighton University.